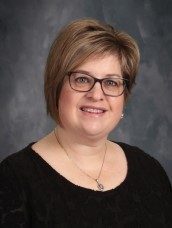 I am so excited to be a part of the ministry here at River Oak Christian Academy. This is an amazing school where God's presence is felt daily and where He is seen often working in the hearts of our students, teachers, staff, and families.
I recently read an article where I was reminded of God's purpose in our daily life. Simply, we are to use God's blessings to be a blessing to others. Our reason is for His kingdom. When we lose sight of connecting our blessing with God's purposes, we lose sight of ever being used by God. I am humbled and I feel extremely blessed that God's purpose for me is to be a part of an amazing team of servants here at River Oak Christian Academy, a team ready to be the hands and feet of God serving together for His mission.
As believers in Christ, we are to be God's fingerprint in a field of people who may not know what He looks like. Students at River Oak Christian Academy are given daily examples of how to leave their fingerprint on others. Through an environment of a family of believers, they are building their foundation to be a living testament of God's grace and learning how to present the gospel message with their own lives. What an amazing gift to be a part of this and to see God's hand in the learning and daily teaching of our children!
"Guide me in your truth and teach me, for you are God my Savior, and my hope is in you all day long."
-Psalm 25:5
-Lisa Smith